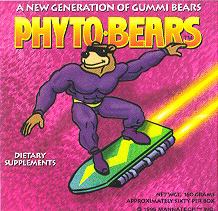 For Children
"Gummi Phyto-Bears"
Dietary Supplements



A proprietary blend of freeze-dried raw fruits and vegetables and Ambrotose complex. Ripened fruits and vegetables contain vitamins, minerals and newly discovered compounds called phytochemicals. In addition to the known benefits of nutrients, phytochemicals have shown evidence of supporting various defense mechanisms in the body. Phyto-Bears are a chewable gummi-bear like product. With no refined sugars, this product is a great way to supplement a child's diet.



To order this item complete this form

Order Form II

Top of Page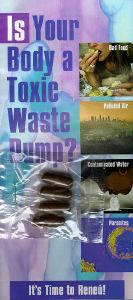 For Adults


Reneú
Do you suffer from the following conditions?
Poor Digestion
Stomach Bloat
Gas
Poor Skin
Body Odor
Poor Elimination
Fatigue
Bad Breath
Backache
Brittle Hair & Nails
Headaches
A Blend of VitaminsThen Reneú is for you!
To order this item complete this form
Order Form II
Top of Page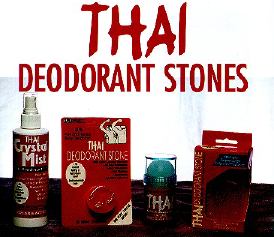 Thai Deodorant Stones
One Stone Last for Months!
100% Pure & Natural
Unscented
Kills Odor-Causing Bacteria
Maximum 24 Hr. Protection
Hypoallergenic
Non-Staining
No Oils or Alcohol
Works Great
No Animal Testing or Byproducts
Environmentally Friendly
$9.95, $4.95, $6.95, $8.95
To order these items, select a Form:
by US Mail
Order Form II
We accept American Express, Check or Money Orders.
EMail Message Form
Top of Page